'Get Waivered' National
PI: Alister Martin, MD, MPP
Amount: $581,320
Timeline: March 2020 – 2022
Massachusetts General Hospital is leading a national effort to encourage emergency department physicians to obtain waivers to prescribe buprenorphine using targeted outreach, digital nudges, and other tools of behavioral science. The Get Waivered campaign aims to persuade nearly 7,000 physicians to get waivered within two years. At Massachusetts General Hospital, the campaign led 95 percent of emergency department physicians to become waivered.
Training Peer Recovery Coaches to Promote Retention and Adherence to Medications for Opioid Use Disorder among Low-Income Adults
PI: Julia Felton, PhD
Amount: $555,934
Timeline: February 2020 – 2022
Michigan State University, in partnership with the University of Maryland, will be developing a training manual for peer recovery coaches serving low-income, minority communities in Detroit and Baltimore. The manual will guide coaches in providing positive reinforcements and helping those in treatment schedule and engage in valued activities. The school will be studying the effectiveness of the intervention and sharing results with policymakers and treatment programs.
The Recovery Telehealth Project
PI: Bobby Brazell, CPSS
Amount: $45,680
Timeline: October 2020 – 2021
Midlands Recovery Center of South Carolina is expanding its effort to reach people with opioid use disorder who are hospitalized for conditions related to intravenous drug use or overdose. The center will train people to serve as certified peer support specialists by offering information on how to build trusting relationships and how to effectively leverage telehealth platforms, among other material. The peer support specialists will then offer virtual support services to OUD patients while hospitalized and as they transition back into the community.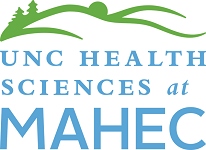 Building Access to Care Through Community Health Centers to Treat Opioid Use Disorder / Establishment of North Carolina Regional Addiction Medicine Programs
PI: Shuchin Shukla, MD
Amount: $718,839
Timeline: March 2020 – 2022
Addiction medicine experts in North Carolina are establishing a hub-and-spoke system to expand access to medications for opioid use disorder. From hubs at two new addiction treatment programs, staff will provide training and care management support to providers in community health centers and local health department clinics (the spokes) willing to offer treatment for opioid use disorder.
In partnership with and additional funding provided by the Dogwood Health Trust.
State Policy Center for Opioid Use Disorder Treatment and Access
PI: Kitty Purington, JD
Amount: $492,551
Timeline: February 2020 – 2022
The National Academy for State Health Policy will work with state leaders from across the U.S. to remove silos that prevent state agencies from developing a coordinated response to the opioid crisis and support them in expanding treatment capacity. In addition to convening leaders for peer-to-peer learning, its newly created State Policy Center for Opioid Use Disorder Treatment and Access will provide policy toolkits and other forms of technical assistance.
Peer Services in Substance Use Recovery Housing
PI: Holly Fitting, MA, LCMHC, LCDP
Amount: $62,989
Timeline: October 2020 – 2021
The Providence Center, a community mental health center in Rhode Island, runs the Anchor Recovery program, which provides peer-based recovery supports to people recovering from substance use disorder. In this project, the center will develop and pilot virtual group meetings and individualized coaching via online platforms for people living in recovery housing.